You made it ! You can download the checklist by clicking on the button. But don't click away too fast! I've got a special offer just for you so keep reading…
Here's the thing…
Being a clear mirror is only a small part of being a powerful coach who is able to ACTUALLY generate amazing growth and transformation in only a few session.
I hear this every day:
"I struggle to actually connect with my clients, sometimes I feel like we're just not on the same page."

"I feel like a fraude, I give my clients all this great advice but I'm not living the proof."

"I see all these thriving coaching businesses around me, but my clients barely return after the first session."

"I feel like all the pressure of my clients reaching their goals is on my shoulders."

"It always takes us up to 10 sessions to start seeing even the smallest of change in my clients' life."
And if we're being totally honest — it's a little annoying, isn't it?
Here you are, finally living your dream of being a coach, but it just isn't working out the way you thought it would. And you're right.. coaching can be hard, and sometimes.. quite lonely. 
Wouldn't it be nice to be part of an international community of coaches who all face the same struggles? A community of people who all strive to help each other grow?
Hi, I'm Samer.
And this is where I'm supposed to tell you how I went from zero to owning a 

successful coaching business.

 And that I've discovered some 'secret' formula that can do the same for you. But the truth is…that's not how it happened. Not even close.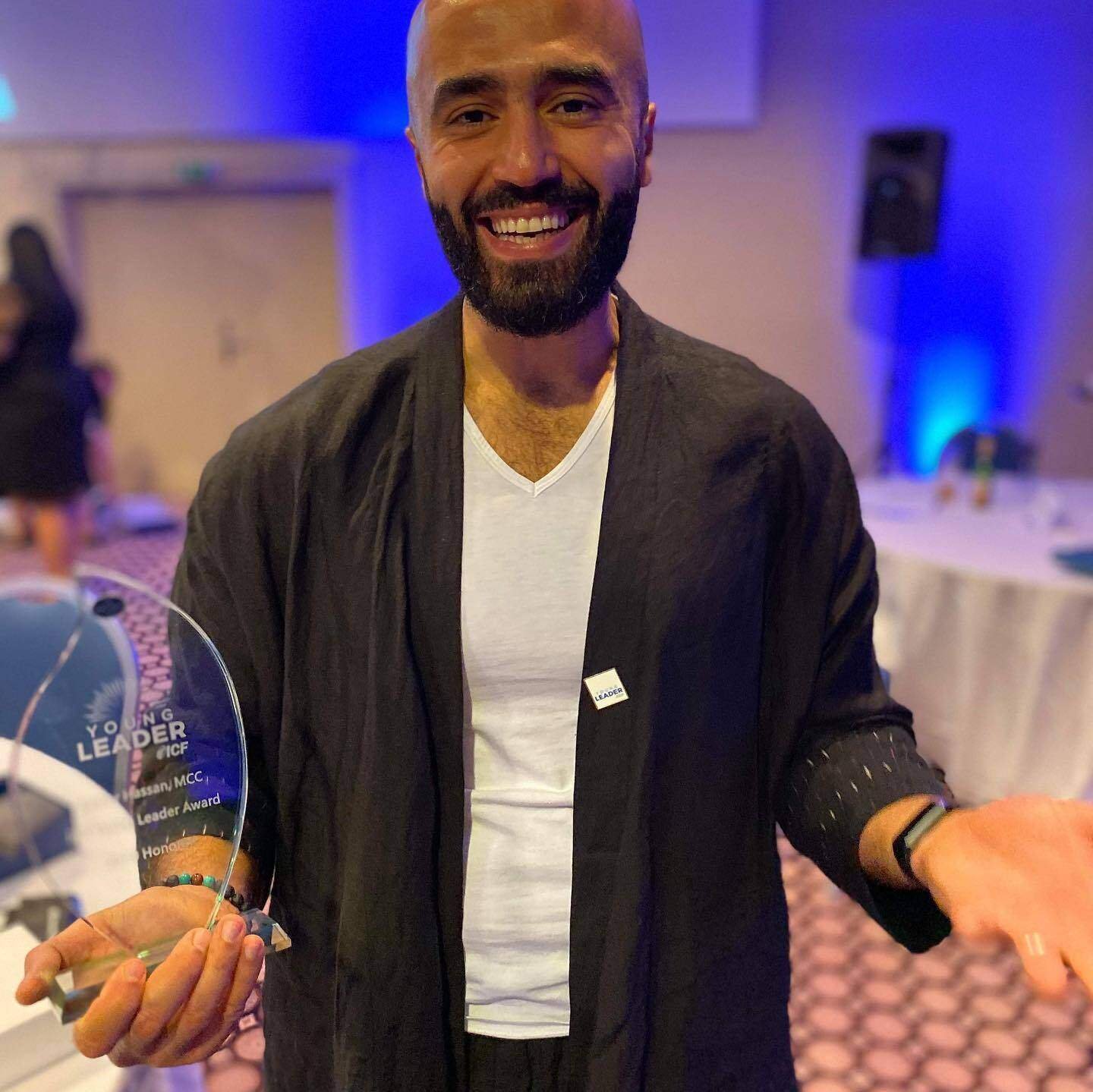 All my life, I've been on a search of trying to belong somewhere..
As a child I'd been living in different countries with my mother and father for a long time.
I was always the new kid. I never found a place I could call home. This lead to me being a bit of an introverted child, building my own world in my head. I started to get teased, people didn't quite understand me. I felt weak, so I decided to get stronger.
I started practicing Martial Arts. I became very good at it, so I started to coach others. After a while I transitioned to practicing Healing Arts. I started traveling the world, navigating cultures. Not being attached to anything, allowed me to navigate freely through everything.

It allowed me to relate to anything, and find similarities in everything.  
This way of thinking, this way of life, lead me to creating this new coaching methodology which I call Somatic Thinking Coaching. 
Somatic Thinking is:

Coaching through the mind-body connection, highlighting the way it influences behavior. 

Coaching in a way that focusses entirely on the growth of the human being, not his objective. 

Coaching that generates lasting change in a record time, by creating awareness expansion. 

Coaching that is a natural extension of who you are as a human being, making it effortless and fulfilling. 
I found my path in coaching, helping people achieve lasting change. Not through having me as a guru or a guide, but through being a clear mirror so the other person can find his own way to growth.
After years of practicing this new way of coaching, the International Coach Federation has rewarded me with the Young Leader award, meaning I'm one of the few people expected to lead the coaching profession into the future… I couldn't feel more blessed and honored. 
Now imagine this…
You wake up every day, having clarity in your life. You have full access to your inner GPS. You know exactly where you're going and how to get there.

Your client's can't wait for their next coaching sessions and are telling all their friends and family about the wonderful growth and transformation they're achieving in their lives thanks to you. 

You're able to navigate life from a state of profound presence. You feel this benefits the way you interact with all people around you.

You go to bed feeling fulfilled, knowing you're making the world a better place by helping people the way you do.
This can be your new reality. 
---
Join our Somatic Thinking Coaching Program to start generating long-lasting growth and transformation in yourself and your clients.
The next class of the Somatic Thinking Coaching Program starts early March 2020:
There are only a limited amount of seats left, so make sure you don't miss out on this opportunity
to discover all you need to know to start transforming your life and coaching business.
"Since day one in your school I feel as if I'm a new born!
In 3 months time I've learned what life means, who I am, how I function, what my needs are, my values, what's the purpose of my existence, what's the meaning of humanity and the meaning of connection on all levels.
The learning you are providing is a life transforming tool that returns us to our origin, our humanity and the purpose of our creation.
I'm looking forward to the rest of my growth journey with high levels of curiosity and excitement!"

– Sara
---
You can Join our Online ICF Accredited Somatic Thinking Coaching Program For Just
€1159 
!
What you're going to get…
16 interactive live training sessions (€2997 value)

5 individual mentoring hours by a Master Certified Coach (€997 value)

3 hours of individual coaching to kickstart your own personal growth (€597 value)

Guaranteed transformative change

(priceless)
TOTAL VALUE: €4591
"This program was a life-changing experience for me."

-Nervana
---
Is this you?
As this is a very exclusive program (only 20 people) with a lot of personal attention and coaching, we only want you to join if you match the following criteria:
🔥 You're ready to put effort into gaining more balance and clarity in your life.
🔥 You're ready to start building a real relationship with yourself.
🔥 You have the passion to help others and want to do it(or are at least curious to do it) by coaching in the most authentic way possible.
🔥 You're willing to invest at least a few hours a week to join the interactive live sessions.
If this isn't you, there's probably a more suitable program out there for you. 
"I would recommend this program to anyone ready to take a huge step towards knowing yourself."

-Taline
---
This is what you'll learn if you decide to sign up:
This program consists out of 2 modules, each for the duration of 8 weeks.
The first step to becoming a great coach (or happy human being for that matter..), is to gain clarity in your own life FIRST. That's why the first 8 weeks of the program are all about getting to know yourself and learning to be present.
You'll discover:
✅ Your relationship to life and everything in it.
✅ Your mind-body connection and how it influences your behaviors.
✅ The three fundamental parts that shape who you are.
✅ The different mental perspectives and how they influence how you interact with life.
✅ The three perceptual spheres you can access to be present in your environment, your interactions with others and yourself.
✅ How to assess and understand your own needs and challenges.
✅ How to activate your sensory perception in order to start sensing and feeling more.
✅ The amazing growth a few sessions of being coached in a Somatic Thinking way can bring.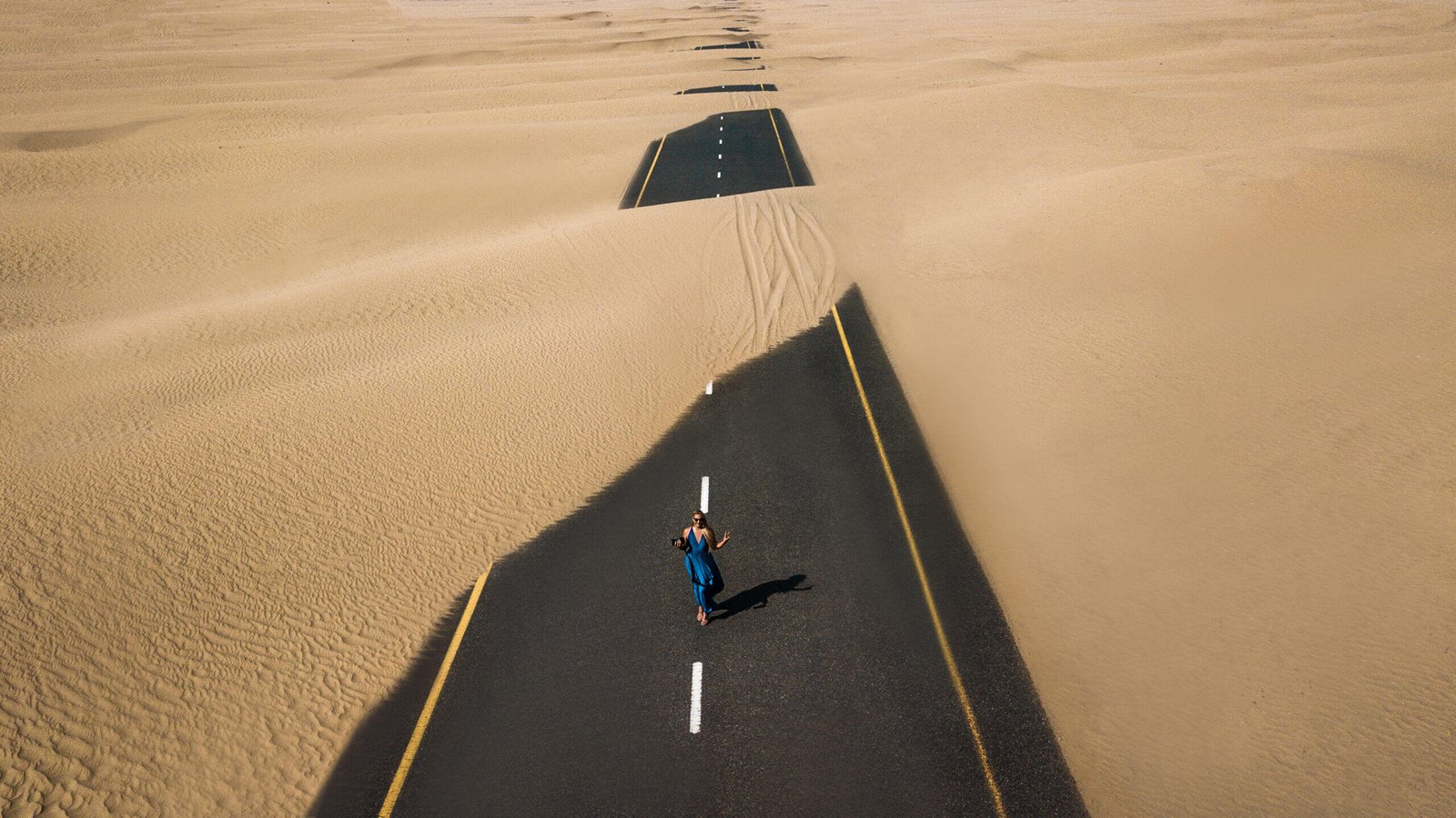 In the second module you'll use all the knowledge, skills and awareness you gained from the first 8 weeks to start coaching. Most of the sessions will consist out of either you coaching one of your classmates or one of your classmates coaching you. By the end of the program you'll start coaching real clients, being mentored every step of the way. 
You'll learn:
✅ The three fundamental parts that make up a great coaching conversation.
✅ How to listen in a profound way (verbal and non-verbal).
✅ How to gain clarity around the purpose of the coaching relationship.
✅ How to ask profound questions and use clean language.
✅ How to be a clear mirror, which is one of the core skills of being a Somatic Thinking coach.
✅ What it means to have the curiosity of a child and how it benefits your coaching.
✅ How to assess your clients' inner and outer world.
✅ How to create a growth plan and stay on the path of awareness expansion.
What you need to know:
⚡ The interactive live sessions will take place every Tuesday evening 18:30-21:00 Central European Time.
⚡ All the live sessions, coaching and mentoring will be done online through ZOOM calls.
⚡ All the sessions will be recorded, so you can rewatch the training if you can't make it to the live event (of course we hope you can make it to as many as possible).
⚡ There's a follow-up program you can join if you're excited to learn more after completing this course.
⚡ You don't have to be an (aspiring) coach to benefit from this program, the growth and communication skills you'll receive from this training are beneficial to all human beings.
⚡ After signing up, it will take us a few hours to process your payment, but I'll make sure to welcome you as soon as I can!
"Samer is an inspirational thought leader and life coach. I feel blessed to have experienced his teachings at a time when I was immersed in my own soul searching and spiritual path. I appreciate his honesty, compassion and the way he empowers individuals to find their "way" in life. I continue to look forward to his teachings in the future."

– Elaine
---
If you're still not convinced this is the right fit for you…
…that's okay :)
I'm not here to force you into something you don't want or aren't sure of. I understand that even with the 15% discount, € 955 can be a big investment. But if you do make this investment, know it's ultimately an investment in yourself, which is the best investment you can make.
If you do still have questions, don't hesitate to contact me: 

samer@kuncoaching.com
OR send a message to: +31 6 42127044
I'm very passionate about this program, I wouldn't be offering it to you if I wasn't 100% convinced it has the potential to change your life. I hope I'll be able to get to know you soon and share this exciting journey.
Until then, I wish you all the best.
Samer Hassan
Founder of KUN Coaching