This program is for you if…
You want to attain more balance and cohesiveness in your life.
You are a leader who wants to evolve your leadership style by learning how to empower people to grow beyond objectives.
You have the passion to help others and want to do it professionally as an effective coach using a robust method.
You are an executive or leadership coach who wants to add a meaningful and powerful boost to an existing practice that is calling for renewal and regeneration.

STCP is aligned with the International Coach Federation ICF and has been granted the ACTP accreditation the highest level of accreditation in the world. You can check our program certificate click hereCheck out the accreditation here.
Graduates will receive two levels of certificates…
Level One: An associate coach with KUN 65 hours of coach-specific training. Eligible for ACC accreditation from The ICF through the ACSTH route.
Level Two: A professional Coach certificate with KUN 132 coach training program. Eligible for PCC accreditation from the ICF through the ACTP path.
How is Somatic Thinking different
Coaching Specific Training
Real Coach = Real Human Being
A coach will not be able to execute coaching core competencies with quality and professionalism without developing its roots deep within himself.
By the end of this training program, your awareness will expand and your behaviour will evolve, and you will have a comprehensive knowledge of the theories and practices related to professional coaching that will help you practice professional coaching, delivering lasting change to your clients in a short time.
Coaching is a way of thinking and a lifestyle it is not just a career.
They said about the program
Somatic thinking helped me resetting, going back to my basic instincts and talents "being authentic" and authenticity is an exceptional competence for leaders as it helps them displaying their purest self, purest talents and purest humbleness and inspires their teams to do the same.
The second most precious natural talent any leader needs is the built-in gift "Humanity" … Somatic thinking helps polishing the accumulated noise inside of me as a leader and blossomed this natural gift… And what a great blessing to be the Human Leader.
Understanding humanity helps the leader to stay curious and explore their teams as part of our humanity is that no one is complete but we complete each other.
Somatic thinking brought back to life my sensory perception … this helped me as a leader being "all-present" to my team "presence with all senses" and as a result of that I absorb more information from the world around me and I'm more effective and relevant in my decision making process
Somatic thinking teaches one a lot about "listening".

 Listening to self – thus becoming more aware of one's own prejudices, being judgmental, intuition etc.
Listening to others – being present and in the moment when having a conversation with someone.
Learning to accept others and what they say from their own perspective, not yours.
Listening to the natural cues and understanding that one is an entity that is part of ones surroundings and be peaceful with that.
Any leader would need these qualities in order to have the desired influence.
Somatic thinking teaches one to allow oneself to be influenced in order to be able to influence.
It is the most natural way of leading
Where • When • Registration
[eventsplus_list event_category_id="8″]
Our Somatic Thinking Methodology
Activate your physical perception and emotional awareness to support your mental abilities and decision making.
Somatic Thinking is an innovative coaching methodology and coaching school for individuals and professionals who have a passion for helping others through coaching.
15 years of experience in helping people achieve a more balanced and productive life, Helped the founder of the Somatic Thinking methodology Samer Hassan realise that the most effective way to bring about profound positive change in a short period of time is to help a person understand the relationship between his way of thinking, physical behaviour, goals and challenges. This realisation has led to the creation of the Somatic Thinking methodology as one of the most effective methodologies in the world of professional coaching.
One of the most important features of this methodology is that it is designed by a nomadic mind of a person who lived his life crossing cultures and religious beliefs. For this reason it was extremely important for Samer make his methodology

in 

complete harmony with all

cultures and religious belief.
Somatic Thinking Coaching: Is Partnering with clients in highlighting the mind-body-goal-challengeconnection that promotes constant awareness and inspires them to maximize their personal and professional potential
Highlighting the relationship between the goal the challenge, the way of thinking and the physical behaviour through Somatic Thinking, Enhances the training process, And it brings constant awareness, and highlights the barriers that were not previously visible, whether personal or professional. Results are fast and long-lasting, That makes Somatic Thinking Coaching very effective both to initiate change and to deal with change.
Somatic Thinking helps individuals and groups to
Overcome unconscious blocks in various situations (to clearly see solutions)

Improve emotional awareness and balance (to better manage life and work)

Achieve peak performance (to make sustained progress in life and career)

Increase the ability to tolerate stress and resolve conflicts (to stay clear-headed in any situation)

Optimise access to creativity and promotes overall well-being (to recharge and re-energise on a continual basis)
Somatic Thinking offers highly effective human-based coaching based on the latest discoveries in the field of mental and emotional awareness, physical perception, along with estrin philosophies that focuses on holistic human development.
Somatic Thinking, how does it work?
The Somatic Thinking™ Coaching Methodology works on reprogramming the sensory system in the human body to increase its ability to receive and process real-time information, stress, and emotions. This way of coaching dissolves emotions and mental patterns that inhibit performance, productivity, and fulfilment.
This example will illustrate the difference between a coach and a Somatic Thinking coach,
Imagine the coach who works mainly with the mind, as a doctor who diagnoses a patient using X-rays (An effective diagnostic tool for skeletal injuries) only to diagnose the disease. this diagnosis often lacks accuracy and effectiveness because of the X-ray limitation.
But, when you compare that basic x-ray to a detailed MRI—which reveals the condition of internal organs, soft tissue, and bones—you'll see how limited the x-ray view is.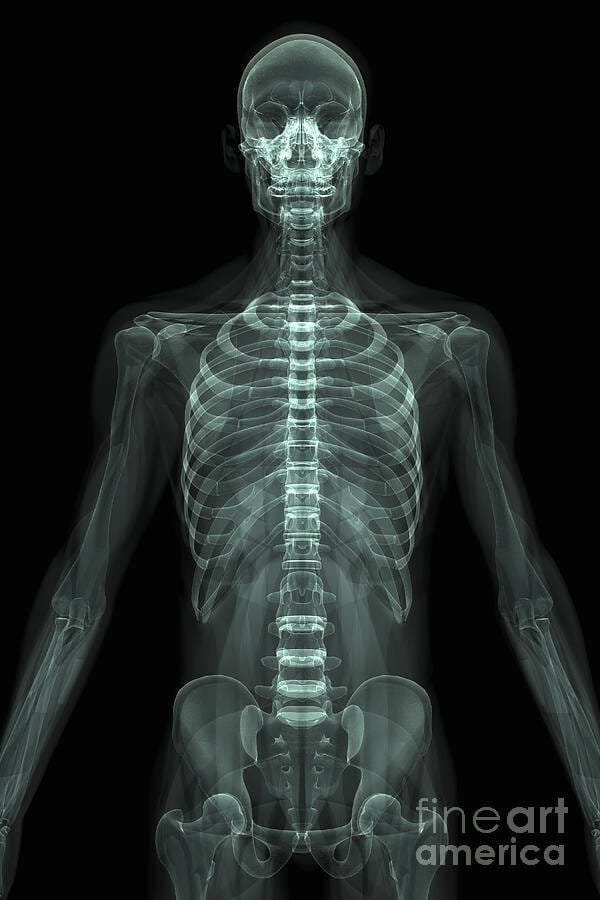 The Somatic Thinking coach is trained to observe the beneficiary mental, psychological, physical, emotional and interactive state of being. This helps the Somatic Thinking coach raise the holistic awareness of the beneficiary with a way that traditional cognitive coaching methods lack.

How does a Somatic Thinking Coaching Session look like?

The duration of the session varies from 45 to 90 minutes depending on the complexity of the coaching topic. One of the most powerful features of the Somatic Thinking session, that it is possible to have the session face-to-face or online
An example of time format during the session: